Dear Friend,
This week's edition of The Jacobs Journal will focus on the ongoing battle to adopt Constitutional legislative maps for the beginning of the 2023 legislative Session. Redistricting takes place every ten years in Illinois, and is supposed to follow the release of US Census data.
This year, the release of US Census data was delayed until August, yet Democrats in Springfield took the unprecedented action of pressing forward with drawing new maps, basing their decision making on what House Republicans said was flawed data provided by the American Community Survey or ACS data. ACS data has been known historically to undercount rural and minority populations.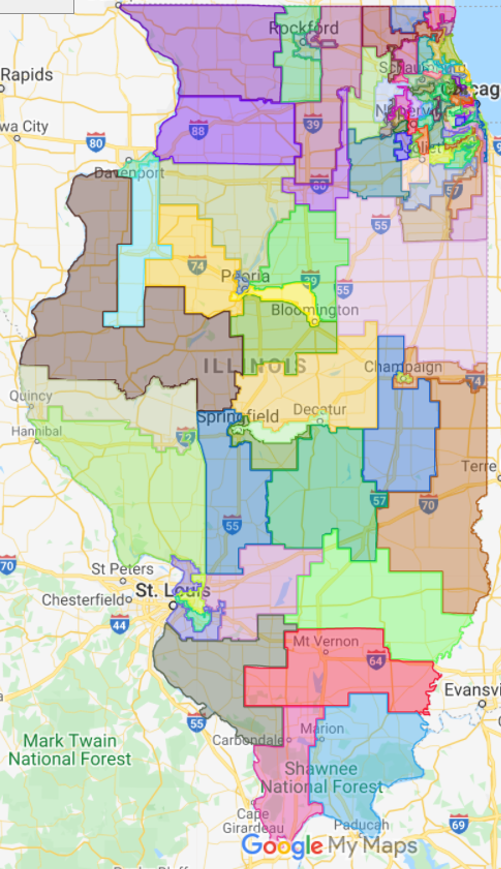 The US Constitution requires all legislative districts to remain within a 10% deviation in population from district to district. IN other words, 10% is the maximum deviation allowed. A recently issued analysis of legislative maps that took place after last week's release of US Census data revealed that some of the districts included in the Democratic politician-drawn legislative maps deviate up to almost three times, or roughly 30% in population from one district to another.
It is expected that a lawsuit filed by House Republican leader Jim Durkin and Senate Republican Leader Dan McConchie will proceed in the next month. The leaders argue that the maps were produced using flawed data, and under represent communities throughout Illinois. Based on the analysis released this week, I would be surprised if we do not return to Springfield soon to take up the issue of new Congressional maps.
Because the Democrats' plan appears to violate federal law, Republican Leaders have asked the federal court to declare H.B. 2777 void, meaning it was never of any force or effect. The Illinois Constitution is clear that if no valid plan was in effect on June 30th, responsibility for enacting a plan shifts to the bipartisan Legislative Redistricting Commission.
For more in depth analysis and news on this issue, please check out some of the links below!
Chicago Sun-Times: https://chicago.suntimes.com/elections/2021/8/16/22627560/republicans-census-figures-estimates-redistricting-remap-mcconchie-durkin-pritzker-democrats-lawsuit
Chicago Tribune: https://www.chicagotribune.com/politics/ct-illinois-redistricting-republicans-census-20210816-ajpouiqoffa5vbrp246zcrxune-story.html
Capitol News: https://www.dailyherald.com/news/20210816/gop-says-census-data-proves-new-maps-illegal-dems-concede-updates-may-be-needed
Center Square: https://www.thecentersquare.com/illinois/gop-analysis-shows-democrats-statehouse-map-deviates-up-to-30/article_b41b3ef2-fec7-11eb-a9a2-0f9772102537.html
SJ-R: https://www.sj-r.com/story/news/2021/08/16/republicans-differences-among-legislative-districts-exceed-maximums/8151228002/
IL DCEO Announces $250 Million in Back to Business (B2B) Business Grant Programs
The Illinois Department of Commerce and Economic Opportunity (DCEO) has launched a $250 million Back to Business (B2B) grant program to support the continued recovery of small businesses across Illinois. The first round of Back to Business Grants will offer the hardest hit industries grants of $5K-$150K to help offset losses, bring back workers, and take continued steps to rebuild amid the fallout from the pandemic.
DCEO will work alongside over 100 community navigators, 42 Small Business Development Centers (SBDCs) and other outreach partners who have relationships with their local business community. These partners will help small businesses prepare and apply for funding with 1-on-1, and multilingual assistance in every region of the state.
Interested businesses can find information on grant opportunities and connect with navigators to assist in the process at https://www2.illinois.gov/dceo/AboutDCEO/GrantOpportunities/Pages/CommunityNavigator.aspx
$10 Million in IL DCEO Tourism Attractions and Festivals Grants Available
$10 million is being made available by the Illinois Department of Commerce and Economic Opportunity to boost tourism in Illinois. Applicants may be eligible for up to $1 million to help offset the costs of putting on festivals and other events that bring tourists to the State of Illinois.
Applications will be accepted on a rolling basis until funds are depleted with awards made quarterly and the department will have the ability to fund applications most closely aligned to eligibility criteria approved for immediate funding. To view the NOFO, please visit https://bit.ly/3fRxKgN.
COMING SOON – 2021 Du Quoin State Fair August 27 – September 6
The Du Quoin State Fair begins Friday, August 27th with the Twilight Parade and ribbon cutting. This year's fair entertainment includes acts like Riley Green, Jamey Johnson, REO Speedwagon, horse racing, dirt track and ARCA racing, and much much more! Check out the entire line up at https://www2.illinois.gov/sites/dsf/Pages/default.aspx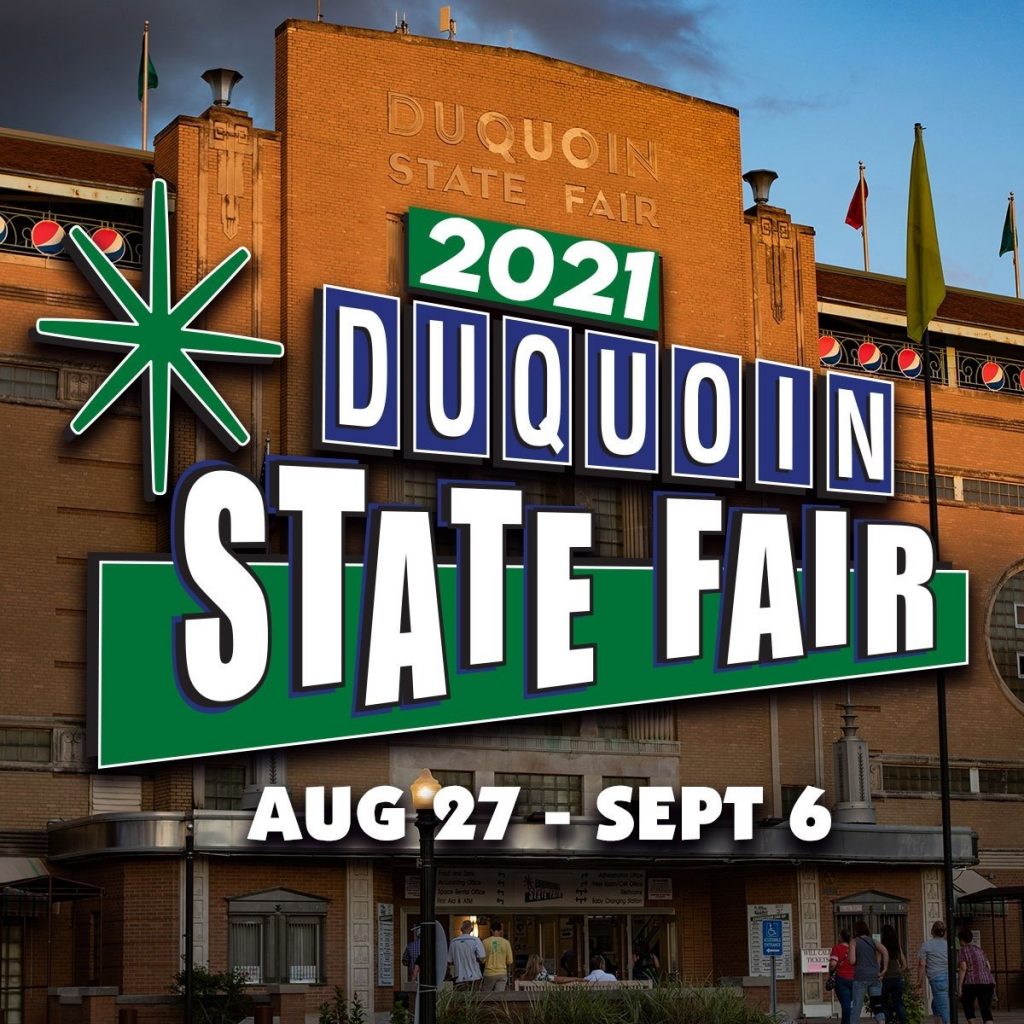 Stay Connected!
My staff and I are available to serve you! You can reach my offices by calling 618-534-9880 or 618-559-7018. You can also reach me by my website contact form at RepPaulJacobs.com/contact
###