Dear Friend,
This week's edition of The Jacobs Journal will break down some of the news and notes from the 115th district and beyond for the last week or so. Before I get into news specific to the State of Illinois, I want to take a moment to thank the men and women of the United States Armed forces for the work they are doing to rescue and evacuate Americans and Afghan citizens that are in harms way.
As a retired veteran and proud American, I have been stunned and saddened at the images I've seen coming out of Afghanistan. With the 20th anniversary of the attacks of 9/11 just weeks away, I often think of how our world has changed in these 20 years. One thing that hasn't changed, however, is the capability, resolve, and patriotism of the member of the United States Armed Forces.
Regardless of your politics, I hope you will join me in honoring and thanking the men and women of the United States military for their heroic service, bravery, and continued sacrifice as they continue the dangerous effort to rescue and evacuate Americans and Afghans in harm's way. May God Bless our troops and may God continue to bless the United States of America.
Legislators to Return to Springfield for Special Session on Legislative Redistricting on August 31
The Illinois House and Senate will convene for a special legislative Session on Tuesday, August 31 to address errors made in the Democratic politician-drawn legislative maps that are to take effect in January 2023. Every ten years, Illinois is required to produce new legislative maps that reflect changes in the US Census.
This year, House and Senate Democratic politicians went behind a closed, locked door in Springfield to draw maps using American Community Survey (ACS) data. During hearings of the legislative redistricting committee, Republicans and independent groups strongly suggested ACS data would not provide an accurate count of the people of the State of Illinois. House and Senate Democrats ignored those warnings and pressed forward.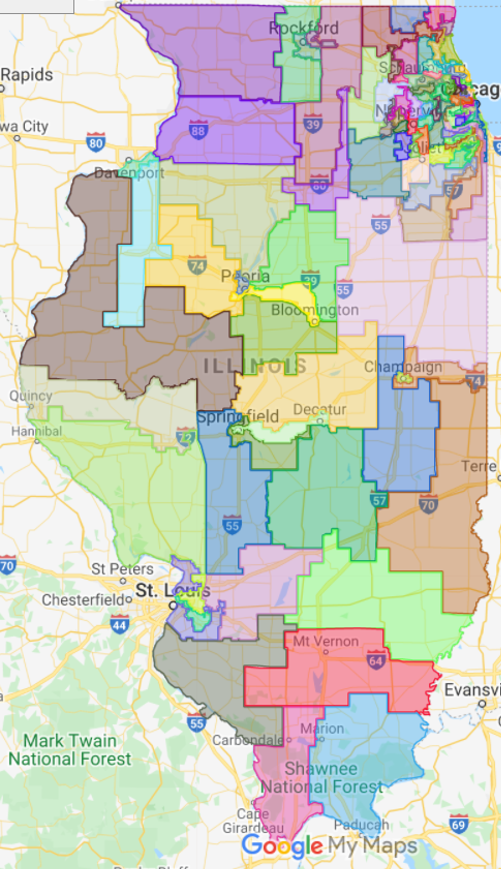 After detailed US Census data was finally released last week, analysts have determined there are serious, potentially unconstitutional flaws in the legislative maps passed by Democrats and signed by Governor Pritzker. The Democrats' proposed House districts have population counts ranging from 92,390 (District 83) to 124,836 (District 5)—a difference of 32,446. Based on a test directed by the U.S. Supreme Court, that difference represents a total population range of 29.88 percent, which is three times the maximum range allowed by federal law.
If supermajority Democrats repeat history and pass maps on their own, Governor Pritzker will be faced with a major choice. Will he finally keep his pledge to veto politician-drawn maps? Or will he, for the second time in less than 5 months, sign on to gerrymandered maps drawn by Democratic politicians, for the benefit of Democratic politicians? Stay tuned!
###
Rep. Jacobs Blasts Governor's Signature on Sweeping Sex Ed Bill
POMONA – State Rep. Paul Jacobs (R-Pomona) has issued the following statement after a late Friday afternoon news-dump revealed that Governor JB Pritzker has signed controversial sexual education legislation (SB 818) in to law.
"The action taken by Governor Pritzker in signing this extreme overreach of the State and Federal government into the work that parents ought to be doing concerns me greatly. I have reviewed the materials that are now mandated to be taught in Illinois schools and I understand why parents, teachers, and school officials are outraged.
Governor Pritzker has made it his governing style to trade local control and direct representation of the people, by the people, for total control by one man, him. Be it mandated masks in schools, or now this extreme overreach, Governor Pritzker does not value the input of parents and local school officials, and it shows in every decision he makes."
###
IL DCEO Announces $250 Million in Back to Business (B2B)
– Business Grant Programs –
The Illinois Department of Commerce and Economic Opportunity (DCEO) has launched a $250 million Back to Business (B2B) grant program to support the continued recovery of small businesses across Illinois. The first round of Back to Business Grants will offer the hardest hit industries grants of $5K-$150K to help offset losses, bring back workers, and take continued steps to rebuild amid the fallout from the pandemic.
DCEO will work alongside over 100 community navigators, 42 Small Business Development Centers (SBDCs) and other outreach partners who have relationships with their local business community. These partners will help small businesses prepare and apply for funding with 1-on-1, and multilingual assistance in every region of the state.
Interested businesses can find information on grant opportunities and connect with navigators to assist in the process at https://www2.illinois.gov/dceo/AboutDCEO/GrantOpportunities/Pages/CommunityNavigator.aspx
$10 Million in IL DCEO Tourism Attractions and Festivals Grants Available
$10 million is being made available by the Illinois Department of Commerce and Economic Opportunity to boost tourism in Illinois. Applicants may be eligible for up to $1 million to help offset the costs of putting on festivals and other events that bring tourists to the State of Illinois.
Applications will be accepted on a rolling basis until funds are depleted with awards made quarterly and the department will have the ability to fund applications most closely aligned to eligibility criteria approved for immediate funding. To view the NOFO, please visit https://bit.ly/3fRxKgN.
COMING SOON – 2021 Du Quoin State Fair August 27 – September 6
The Du Quoin State Fair begins Friday, August 27th with the Twilight Parade and ribbon cutting. This year's fair entertainment includes acts like Riley Green, Jamey Johnson, REO Speedwagon, horse racing, dirt track and ARCA racing, and much much more! Check out the entire line up at https://www2.illinois.gov/sites/dsf/Pages/default.aspx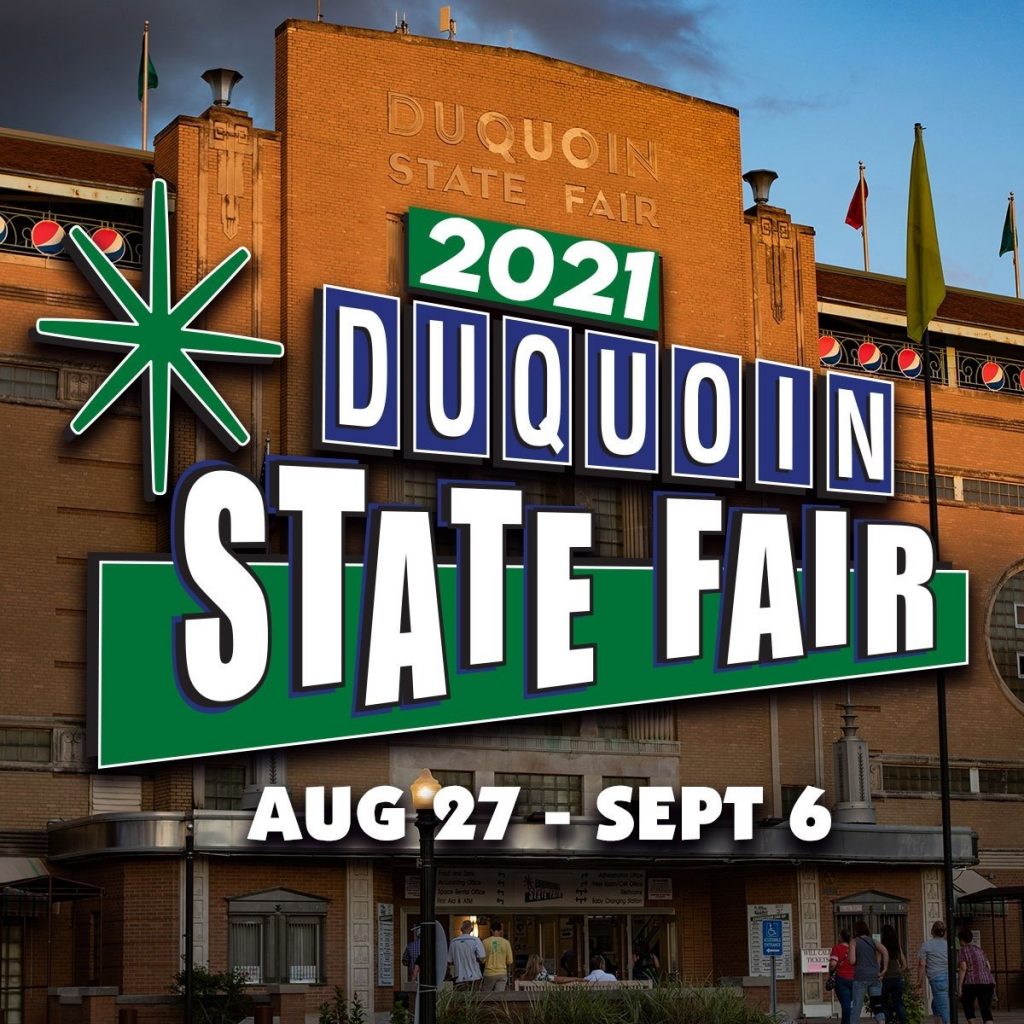 Stay Connected!
My staff and I are available to serve you! You can reach my offices by calling 618-534-9880 or 618-559-7018. You can also reach me by my website contact form at RepPaulJacobs.com/contact
###