Dear Friend,
With soaring temperatures stressing the electrical grid in Southern Illinois, I want to share some information with you about the potential for rolling blackouts and cost increases for Ameren customers. For months prior to the passage of the Climate and Equitable Jobs Act (HB 3624), I warned that the arbitrary closures of Southern Illinois coal fired power plants would result in energy price spikes and make our electric grid vulnerable. I voted no on the bill, but Governor Pritzker signed the measures, cementing his status as a leader in Illinois' politically-driven climate change alarmist movement.
For Illinois Democrats, the energy crisis will largely not impact their constituents. There are fewer and fewer Democrats serving in the House and Senate south of I-80, so no one should be surprised to learn that customers in the ComEd territory are actually seeing an average of $20 reduction in their power bills and zero warnings about grid failure and rolling blackouts. For Southern Illinoisans though, they have been warned of average of $50 per month increases with some estimates saying Ameren customers will pay upwards of $1000 more per year for power starting July 1.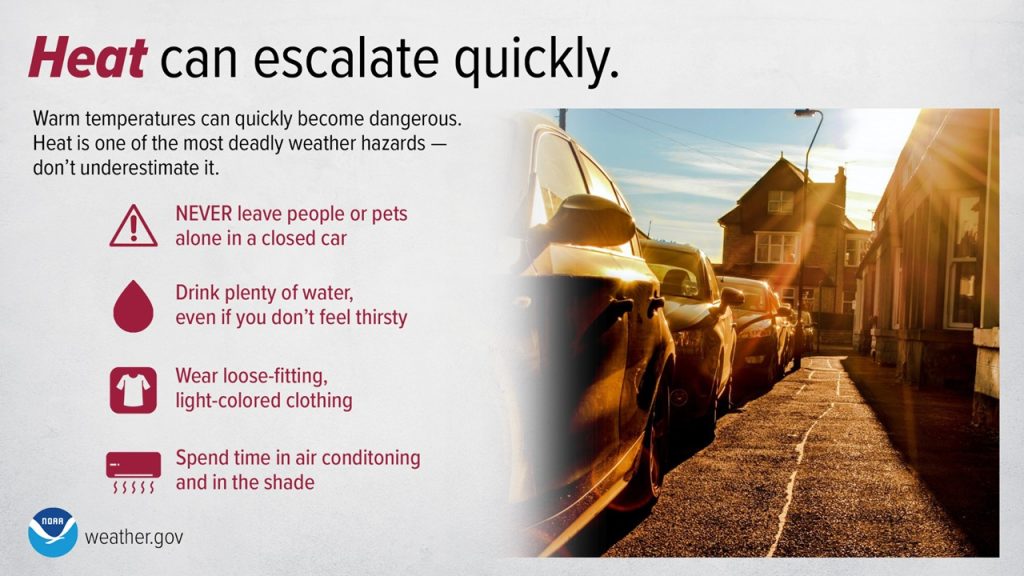 Just like with President Biden's anti-American energy policies, Illinois Democrats, led by Governor Pritzker have caused self-inflicted and totally avoidable pain for regular, working people and their families in order to virtue signal their belief that they can implement policies that will reverse climate change. There is no evidence that their policies will do this, but the political gains they can make with the far left are worth any amount of pain they cause people like you and me.
Southern Illinois sits on the Saudi Arabia of coal, oil, and natural gas. We have hundreds of years of petroleum and fossil fuels under our feet that we could be using to deliver cheap, reliable, efficient energy to our homes and businesses. Democratic politicians are writing and signing laws that prevent us from using our resources to satisfy a political agenda. It's hurting our pocketbooks, spiking prices, and contributing to record inflation. I stand with those that want America and Illinois to be energy independent through an all-of-the-above energy policy. What Democrats are doing isn't working for anyone in our country and the time to reverse these radical policies is now.
MORE ENERGY NEWS
Illinois one of more than ten U.S. states where price of motor fuel passes $5.00/gallon; Democrats block action
The dismal news, already familiar to many motorists, was made official by the American Automobile Association (AAA) in their ongoing gas prices survey of the 50 states.  Other states with gas prices above $5.00/gallon this week included Arizona, California, and Michigan.  Motor fuel was slightly cheaper in the U.S. Southern states, but could not be bought for less than $4.25 a gallon anywhere.  High prices for crude oil, and surging motorist demand in the traditional summer driving season, were blamed for the high gas prices.
The cost of gas is even higher within the Chicago area, especially the city of Chicago. State law allows the Chicago-area mass transit agency, most Chicago-area counties, Cook County, and the City of Chicago to level additional taxes on gasoline. Motor fuel was priced above $6.00/gallon in Chicago this week.
The General Assembly has an opportunity to provide some relief to Illinoisans this year through enactment of House Bill 5723, a bill to end the practice of charging ever-higher sales taxes on motor fuel as the price goes up. Charging a percentage sales tax provides a windfall for Illinois state government when gas prices dramatically increase. HB 5723, introduced in the spring 2022 session by Rep. Mark Batinick and 36 House Republican colleagues, puts a stop to this windfall by freezing the sales tax on gas at 18 cents a gallon. HB 5723 is currently bottled up in the Democrat-controlled Rules Committee and has not received a vote. House Republicans will continue to push for a debate on HB 5723 to lower the price of gas for all Illinois families.
Growing concern over energy prices, power supply for downstate Illinois communities
Downstate Illinois lawmakers worry energy prices for the power grid will continue to rise as Illinois closes more power plants, leading to more headaches for Ameren customers.
Although, the Clean Energy Jobs Act didn't automatically close coal and natural gas plants. Those closures will gradually happen over time, but central and southern Illinois customers are already facing the possibility of brownouts.
Ameren Illinois does not generate power or have any control over the price of supply. Jim Blessing, the vice president of regulatory policy and energy supply, told lawmakers last month that the costs set by the Midcontinent Independent System Operator (MISO) and Illinois Power Agency are passed directly on to customers without marking it up for profit. […]
As an energy importer, the state relies on power from Indiana, Kentucky, and Missouri to power downstate Illinois. Rep. Tim Butler (R-Springfield) says this is due to the Pritzker administration pushing to close power plants in Illinois communities.
"We shouldn't have to go other states and the governor shouldn't blame other states," Butler said. "He should be looking internally at the policies and really what's happened over the last couple of decades here in Illinois to force the closure of these plants." […]
Still, Butler wants to see a solution as soon as possible and would like to see lawmakers back in Springfield for a special session.
"And let's repeal the billion dollars in pork projects that the Democrats gave themselves in this budget and put some of that money may be to helping energy assistance for people," Butler said. "I think that's a great idea."
INFLATION – Record-high inflation leads to "shrinkflation" at Illinois grocery stores
Consumers are finding shrunken packages that carry familiar brand names.  The logo and colors are the same, but the package contains a smaller content.  Packages of corn chips, yogurt, cookies, and snack bars sold in Illinois have shrunk in size.  The shrinkflation strategy matches moves made at grocery stores during the extended inflationary period of the 1970s.
Shrinking packages in Illinois are matched by similar reports nationwide. Global reports go well beyond food groceries (which have been hit by an especially severe inflationary spike in recent weeks) to also cover household goods such as paper tissues, toilet paper, and bar soap. Economic observers point to soaring prices for diesel fuel, which is needed to deliver almost every item sold in a grocery store. In Illinois, the State tax on diesel fuel is even higher than the State tax on gasoline. An excise tax of 46.7 cents per gallon, plus sales tax, is charged on diesel fuel by the Illinois Department of Revenue.
PENSIONS – Report on Illinois pension systems operated by local governments
The pension report was published on Monday, June 6 by the Commission on Government Forecasting and Accountability (CGFA), the fiscal and budgetary agency of the Illinois General Assembly.  Tax watchdogs report that one of the most important reasons for ever-increasing property tax bills, and local government taxes and fees generally, is to pay for pensions.  
The June 2022 report covered pension funds operated for the benefit of public-sector workers in Chicago, Cook County, and other Illinois municipalities. Twelve separate pension funds are described. Many of the funds have significant "unfunded liabilities" that will legally necessitate even higher tax rates and pension obligation funding responsibilities in the near future.
Men's Health Week is June 13-19
Today is the beginning of Men's Health Week, a time to recognize the importance of the health and wellness of boys and men. Some simple tips for living a healthier life include: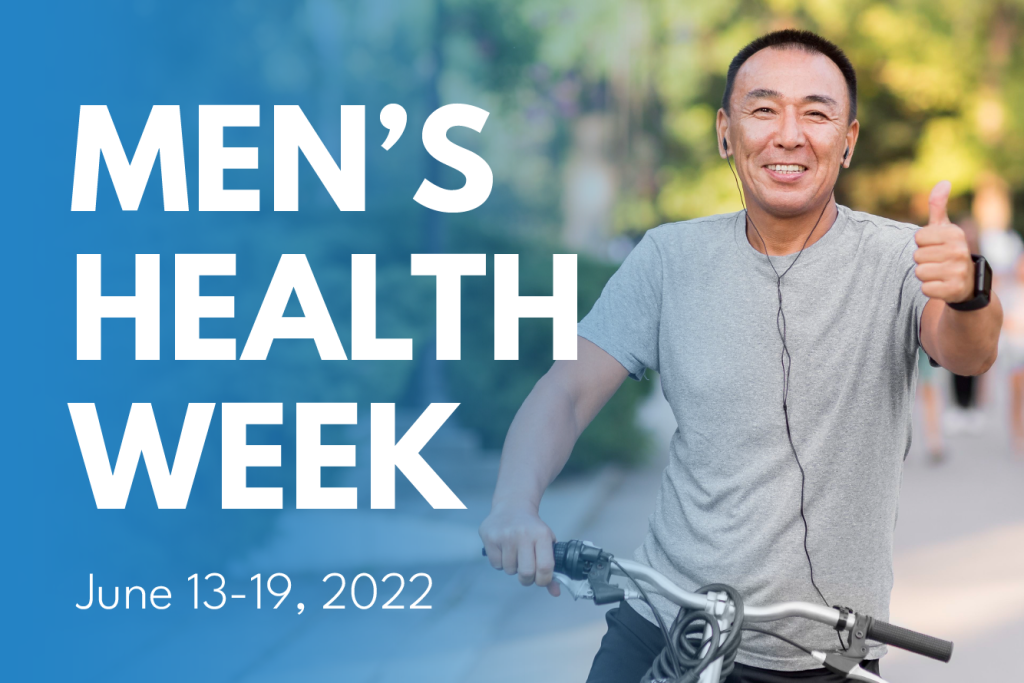 Protect your heart – Heart disease is the leading cause of death for men in the United States. Eating healthier, limiting alcohol intake, and finding healthy ways to cope with stress can help reduce your risk of heart disease.
Get moving – Just 30 minutes of exercise a day can help you live a longer and healthier life.
Talk to your doctor – Don't put off doctor visits. Regular checkups and screenings can help you catch small problems before they become big problems.
AGRICULTURE – First June crop report confirms that almost all Illinois corn, beans are now planted
As of Sunday, June 5, 95% of the corn was planted and 88% of the beans were in the ground.  Crop emergence was good, with 89% of the corn emerged and 75% of the soybeans showing their leaves.  Farmers were generally happy with soil moisture, with topsoil rated as 84% "adequate" and subsoil as 85% "adequate."  Topsoil with standing water has "surplus moisture," and 6% was so rated; topsoil that is dry and dusty has a "short" or "very short" moisture supply, and this was how 10% was classified on June 5.  More than half of the first hay had been cut, and for those fields in Central and Southern Illinois that grow winter wheat, 97% of this crop had grown the heads that contain the grain to be harvested. 
The wheat crop was rated 77% good to excellent; the same high marks were given to 81% of the Illinois corn in the fields, and 82% of the beans. The USDA crop report was released on Monday, June 6.
CRIMINAL LAW – More than 90 Cook County defendants accused of murder are out on electronic monitoring
The monitoring technology are ankle-worn transponders that identify and signal a wearer's location.  An increasing number of persons accused of crime, including violent crimes up to and including murder, are being released from jail on condition that they wear an electronic monitor.  In Cook County, a recent count found 2,300 criminal detainees who were on ankle monitors.  Three-quarters of them had been accused of crimes of violence.
Persons in this group of more than 2,300 are supposed to wear a monitor for the periods of time, usually many months and often more than a year, that it takes for their case to go to trial or for a plea to be negotiated. Law-abiding Illinoisans are told that they can safely accept these people being on the streets, because they are being continuously watched and monitored. Many of the monitor orders contain legal language in which the monitored person is supposed to remain in his or her home. In some cases, these orders offer exceptions for essential travel on the streets, such as going to work or buying food.
A comprehensive study published this week, though, shows that the electronic monitor program operated by the Cook County Sheriff's Office may have broken down.  The monitors are continuously sending out false alarms, and sheriff's deputies are chasing an endless number of alleged violators of the monitor rules.  More than 80% of the ankle monitor alarms are false alarms.  Furthermore, less than half of the accused criminals who are awaiting trial in Illinois have jobs of any sort.  The study found that some accused criminals are being stigmatized for being out on the street when they were staying at home, and other accused criminals who have no good reason to be out on the street are able to roam around.  Chicago residents are aware of recent reports in which persons who have been accused of violent crime by the police, and then released by the courts, have been let out on the street and have then gone on to commit additional crimes.  Some of these violent criminals were on ankle monitors.
Stay Connected!
My staff and I are available to serve you! You can reach my offices by calling 618-534-9880 or 618-559-7018. You can also reach me by my website contact form at RepPaulJacobs.com/contact